With an enrollment of approximately 1050, the School District of Mondovi provides students the personal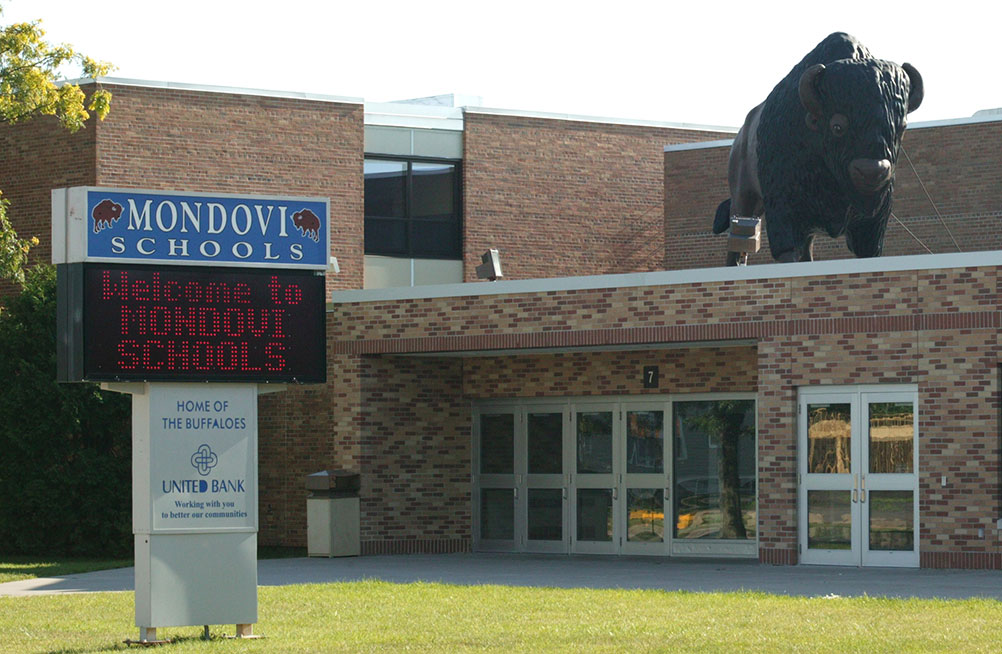 attentionavailable to students in a small school district as well as the academic and extracurricular opportunities provided by larger school systems.
The Mondovi community and school district staff are dedicated to providing high-quality educational facilities and programs. The city school complex houses an Elementary School for Pre-Kindergarten through Grade 5, A Middle School for Grades 6 to 8, and a High School for Grades 9 to 12. The focus within each of the schools is on providing the best possible learning opportunities for all students through strong academic, fine arts, vocational, special needs, and extracurricular programs. The District strives to maintain an educational environment that is friendly, supportive, and based on the concept that all children are able to learn and be successful. Community involvement is welcomed and encouraged, and all district facilities, including an outdoor swimming pool, distance learning lab, four computer centers, weight room, concert/performance stage, three indoor athletic areas, and outdoor recreational fields are open and accessible to the public.